Does your Tecre button maker machine look like this one pictured below? Don't panic! This is a typical machine jam, and is most often caused by either loading too many parts or using too thick of paper material in the button machine. When this happens the button maker locks up, and you would be unable to separate the upper and lower die.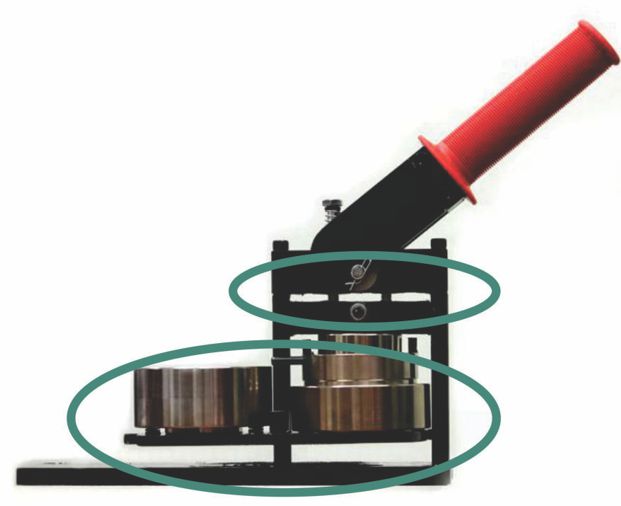 To help you alleviate this issue, follow the steps outlined below as "DO". We also have gathered some ideas of things you should not try when resolving a button machine jam.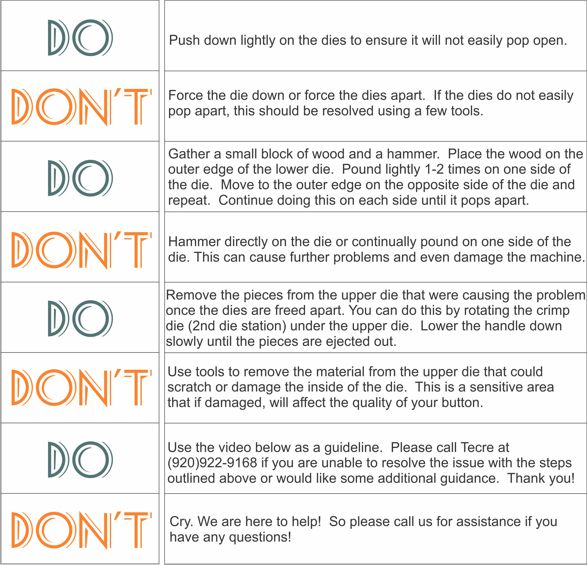 Sign up for Tecre's blog updates to be sent directly to your email!