We've all seen it.  That button that appears to be soft, have texture, and even a thread count?    We've held them in our hands, flipped them over to study the back, and then flipped them one more time.  "Huh," we finally say.  "It's a fabric button."  It is indeed a fabric button.  The trend has been sweeping the crafting industry and is creating a buzz that would make even Martha Stewart blush.  While many stores are now offering DIY self-assembly snap-together fabric button kits, users may find their assembly difficult and you could be left with lackluster results. Is it possible to use Tecre's button maker machine to achieve the quality button crimp you get with paper but with fabric?  Sure it is.  But we feel compelled to address some key points as well as debunk a few myths!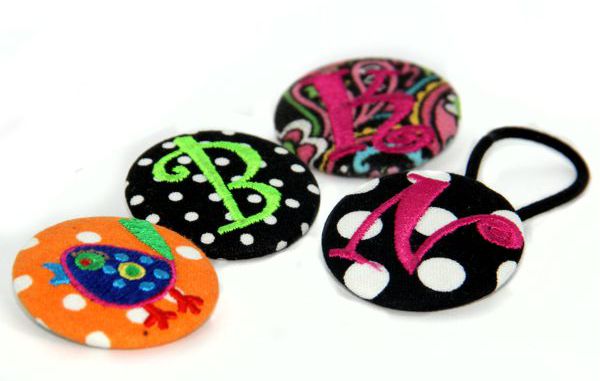 Myth 1:  Any manual button maker machine can accommodate any type of fabric material.
Truth:  Since fabric is typically thicker than paper, the dies of the Tecre button maker go through a special process to allow clearance for fabric.  Success depends on a few factors including the thickness of the material and the size of the button.  The thicker the fabric the more challenging the setup can be.  This is especially true for smaller buttons such as the 1" size.  Other factors that can affect the quality of the fabric button include thread counts and difficult materials such as silk.
At times, a material can be so thick that it can void our zero scrap loss commitment.  Trust that our button maker experts can anticipate a problem with a material prior to setup and you would be notified if your fabric material appears it will not be compatible.
Myth 2:  If a button maker machine is set up for fabric, it can accommodate paper OR fabric.
Truth:  Again, thickness is key.  A very thick fabric and a very thin paper will not produce a button with the same quality results.  Keep in mind that Tecre's button maker machine is most successful with 28 lb. paper + 3 mil mylar.  Once the button maker is adjusted to accommodate a thicker material such as fabric, it will work best with a paper that matches the thickness of that material.  This thickness can be easily identified with a digital caliper tool.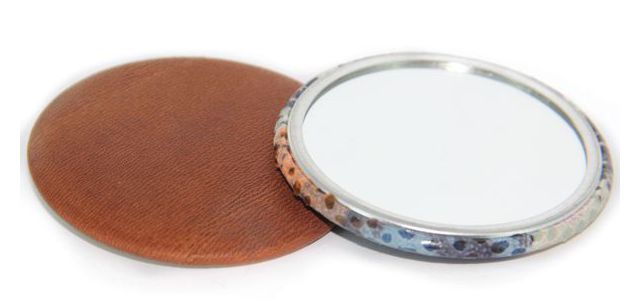 Selecting the right material may prove to be the rewarding part of the entire process.  Depending on which you choose, your button may take on a whole new identity.  Tecre customers have used our button maker machines to produce buttons with all kinds of materials including embroidery, canvas, fleece, and cotton.  We have seen these buttons not only worn, but attached to hair pins, pacifier holders, badge reels, paper clips or used as adornments on other crafting applications.
Have you considered a 1-1/4" Fabric ChattySnaps® button that can be applied anywhere with the Stud Fastening Tool?  We didn't think so.

Considering a fabric button maker machine?  Here is something that may entice you further – the setup to accommodate fabric is FREE if requested at the time of purchase.  Keep in mind that Tecre will need fabric samples of your material in order to ensure compliancy with your button maker machine.
Already have a Tecre button maker machine that you would like to be adjusted to accommodate fabric?  Not a problem.  Once we are notified about your aspirations, Tecre will email you a form to include in the box with the button maker machine (along with your material!) so you may send it back to us.  The cost of a die setup on a button maker machine that comes into our facility is $100.00.  Typically within 1-2 days your machine will be on its way back to your doorstep and ready for you to take button making to the next level.
Tecre customers know no boundaries when it comes to revolutionizing the traditional button.  The fabric button originated with our customers – not at our facility.  We are just here to help you launch into this new industry as quickly and smoothly as you can hashtag #TecreProud.
Please contact us at Tecre for additional fabric button questions!
Sign up for Tecre's blog updates to be sent directly to your email!