The new 1-1/4" ChattySnaps® pinless button has sparked both interest and intrigue among Tecre's customers. Tecre conveniently offers key ring straps that these new buttons can attach to, a concept that is as revolutionary as it is hip.  However, we know that the real power lies in the Stud Fastening Tool – a tool that will allow you to attach the ChattySnaps® virtually anywhere.  Its stud-placing possibilities may be as endless as the human imagination.  The placement of ChattySnaps® buttons on backpacks, denim, canvas bags, and shoes is proving to be as cool as the flip side of the pillow.  But when Amy Steiner, a teacher at heart, beheld her Stud Fastening Tool, she had yet another vision for her ChattySnaps® button.
Amy recognized the opportunity to incorporate these buttons into a fun learning experience.  After making 26 A-Z ChattySnaps® Buttons with her 1-1/4" button maker machine, it took her only moments to attach studs to a piece of cardboard.  Her children easily recognize the vowels, and forming new words by snapping the buttons onto the studs has become the perfect combination of entertainment and education.
With this new button item inspiring a new idea is as elementary as a-e-i-o-u! What fun applications do you foresee with the 1-1/4" pinless ChattySnaps® button?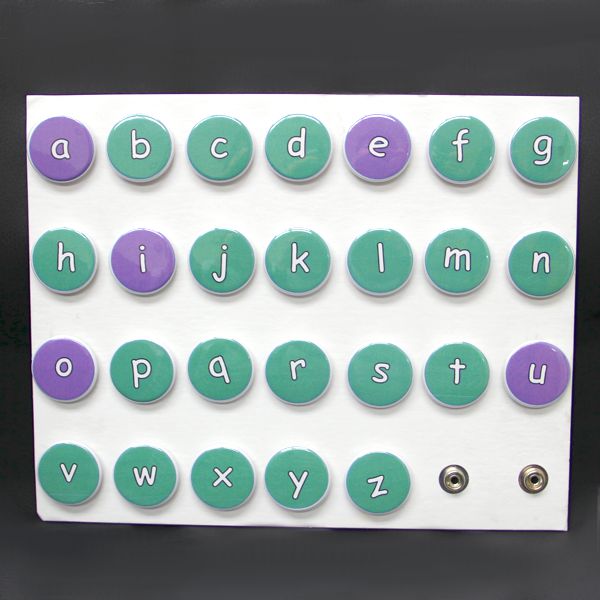 Sign up for Tecre's blog updates to be sent directly to your email!