How does one describe Tecre's new 1-3/4" x 2-3/4" button with rounded corners? It's a little oval-ish, quite rectangle-ish, and some would say oblong-ish.  It's handsome-ish, modern-ish, compact-ish and rather appealable.  Not to mention affordable and certainly profitable.
While the best description is debatable, one undisputed fact is that the new button boasts the superior traits that you expect from Tecre—traits such as the achievement of a tight button crimp and the elimination of the pin rattle. Tecre's developers have outdone themselves this time with the unveiling of the fresh and unrivaled 1-3/4" x 2-3/4" rectangle button with rounded corners.
With only minimal exposure, the new button is already receiving celebratory feedback. Will you be lured to Tecre's new button that is oh so…indescribable?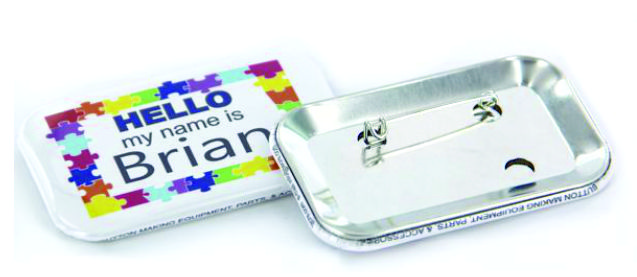 Click here to purchase your 1-3/4" x 2-3/4" rectangle button with the rounded corner manual button maker machine!
Sign up for Tecre's blog updates to be sent directly to your email!