Tecre's manual button maker machine requires very little maintenance. Generally speaking, they are the Cadillac of the button industry. But there are some steps you can take to ensure your button maker will continue its five-star performance.
Keep your button maker clean!
Use of 3-in-One oil
Use of lithium grease
1)  Keep your button maker clean. It may sound like common sense, but keeping your machine clean is the best gift you can give your button maker. Because fabric & paper dust can accumulate between the outer ring and the center plug of the pickup die, wiping down the button maker with a dry soft towel regularly can help eliminate interference of these particles on your finished button.
Using compressed air on the dies (like the cans you may use on your keyboard) will also help to remove paper, dust, and debris from the dies.
NEVER use water or cleaners on the button making machine; they may affect the quality of the finished button and could even damage the machine itself.
2)  3-in-One oil. When it comes to lubricating Tecre's button maker, less is more. 3-in-one oil can be applied about every 1,000 to 5,000 buttons or once every 6 months if the machine is used lightly.
Be sure to apply only one small drop to the following areas: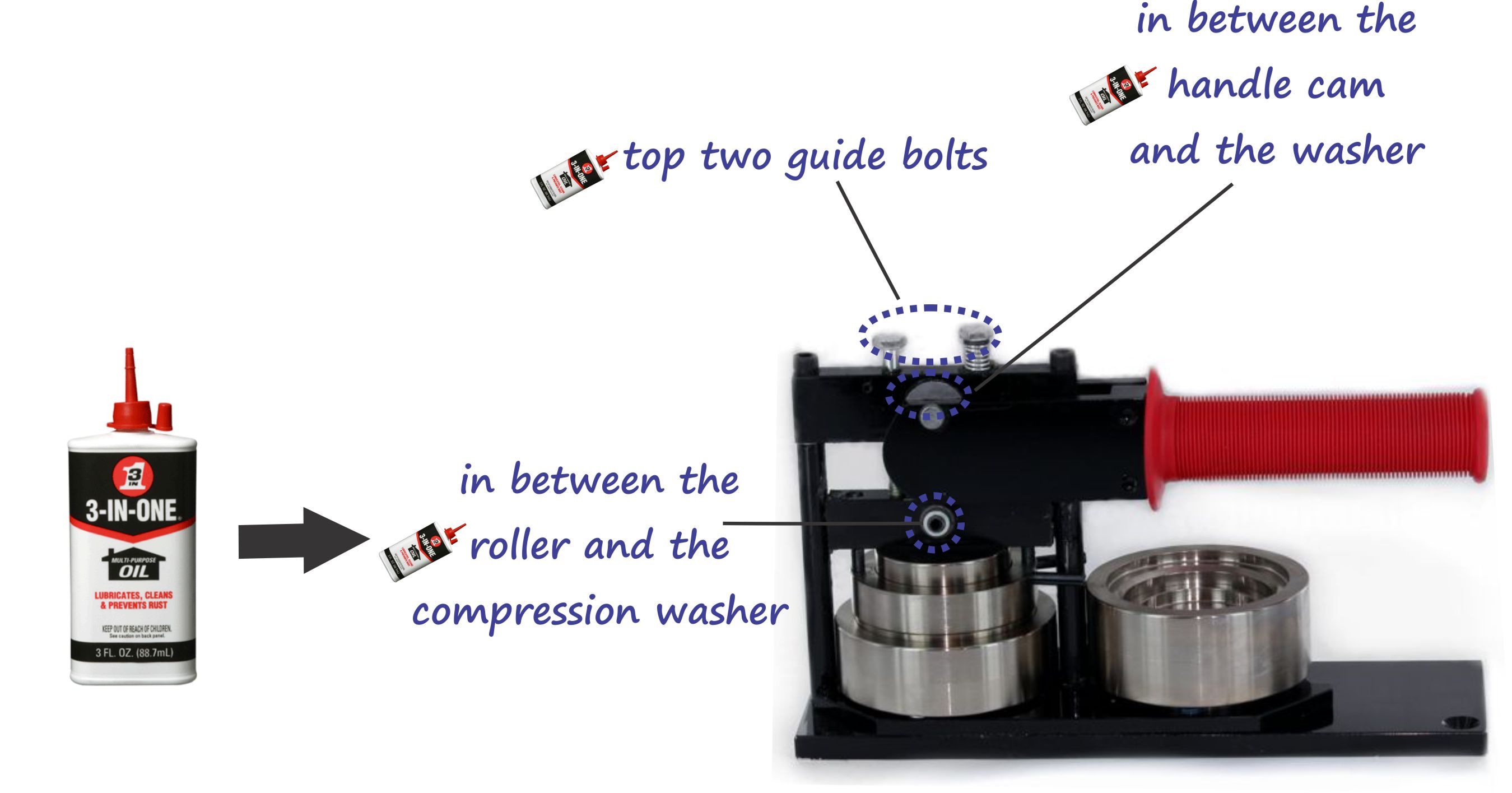 3)  Lithium Grease. Lithium grease is another lubricant that, when used in moderation, can be beneficial for the button making machine.  Apply lithium grease to these following areas: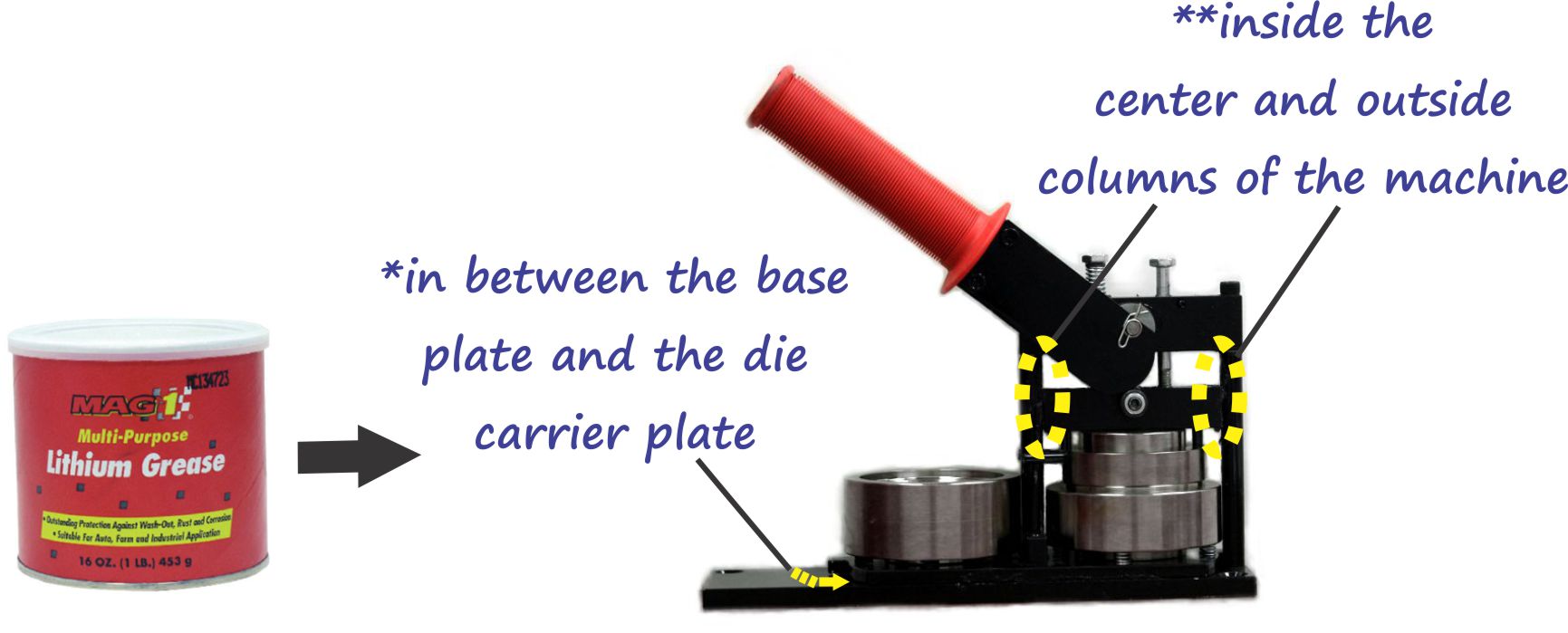 *A good indication that lithium grease may be needed in this area is when you sense any resistance when spinning the die carrier plate. To apply, rotate the die carrier plate 90° of the base plate.  This will enable you to lift the die carrier plate slightly. Apply the lithium grease to the center of the base plate.  Release the die carrier plate and rotate it back and forth to help distribute the lithium grease across the surfaces. Wipe away excess grease from the side of the button making machine.
**When applying lithium grease to inside the center and outside columns of the button machine, be sure to only do this to areas indicated in yellow above. Applying to this location allows the upper die carrier block to move freely past this area.
Following the three simple steps outlined above will provide adequate upkeep for your Tecre manual button maker machine. Initiating these steps from the beginning will keep your button machine feeling happy and working properly!
If you have any questions on these tips, feel free to call us at (920)922-9168.
Sign up for Tecre's blog updates to be sent directly to your email!