You may feel like once you've seen one of Tecre's Manual Button Making Machines you've seen them all. They look very similar, the process is the same (insert shell, insert graphic, insert mylar, insert back, pull down handle). But you may have taken note of the price disparity. So why is the rectangle button maker priced more than 5 times higher than a standard round button maker?
The answer lies in our machining process. While round button dies are produced through a CNC auto-feed machining process, the square and rectangle button makers are not. Those are in fact produced on a milling machine instead. What does all this mean? It means that in the time it takes to make ONE rectangle or square button maker, Tecre is able to pump out 10 round button making machines. This 1:10 ratio accounts for the higher price. This higher price is not only seen on the rectangle button making machines, but on all rectangle, square, oval, and octagon sizes (basically anything that is NOT round!)
Perhaps this higher price has steered your interest away from the nontraditional round sizes. After all, before purchasing a button maker it's only logical to consider how long it would take you to earn back your return on investment, right? Here's the encouraging part, while the nontraditional sized button makers are considerably higher in price, their parts are not. See below: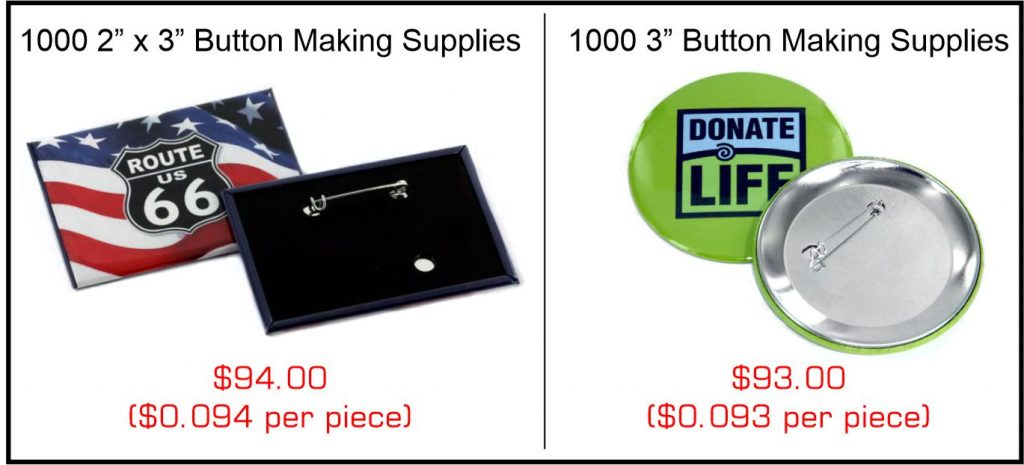 What's more, the square, rectangle, octagon and oval finished buttons fetch a higher price. This will reduce the time it takes to earn back the return on investment of the non-traditional sized button makers! Don't be afraid to find your niche in the button sizes other than round and work toward earning your investment back swiftly!
Sign up for Tecre's blogs to be sent directly to your email!