If you use Tecre's split key ring for versa-back components, ArtClix pendants, or bottle openers, then this message is for you! There has been a small change worth noting with the key ring which is now sized at .75" diameter instead of the previous diameter which was just under 1".
What does this mean for you?
If you are a 2-1/4" bottle opener producer, you may have noticed our metal backs have received a small adjustment also in the appearance. While minor, this adjustment has allowed us to tweak a few things including moving the holes closer to the top of the bottle opener. With this new key ring, the bottle opener can now lay flatter when the ring is inserted.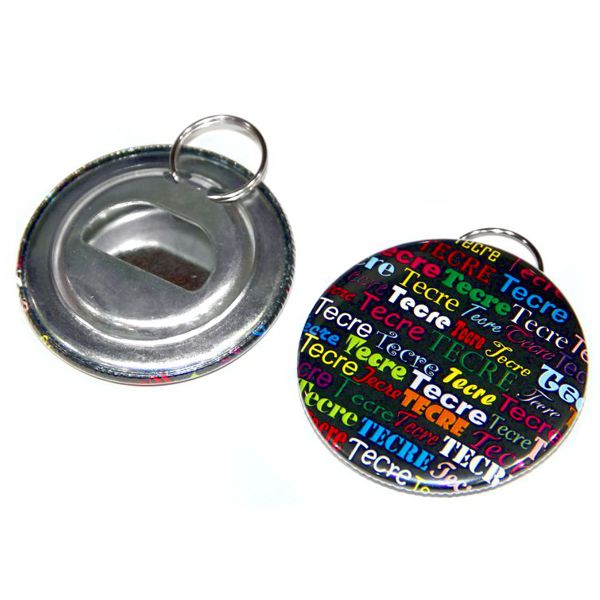 If you use the split key ring for other purposes, this small change likely will not impact you!
If you do NOT use the split key ring already, go ahead and request a sample! Are you operating a Model 225 2-1/4" Button Maker but haven't explored options like the bottle opener?
If you do not use the split key ring, have no plans to use the split ring, then carry on with your button making self!
Sign up for Tecre's blogs to be sent directly to your email!