The magnet button is here to stay. It's available in all of Tecre's button sizes with the exception of the two largest sizes (that's 27 sizes for those of you keeping count). All of the magnets have an adhesive back, allowing them to be adhered to a variety of flat back buttons.
(We interrupt this blog post for a friendly PSA. Tecre's magnet buttons are not to be confused with badge magnets which work on shirts. The magnet button Tecre sells adheres to metal surfaces such as refrigerators, filing cabinets, and lockers!)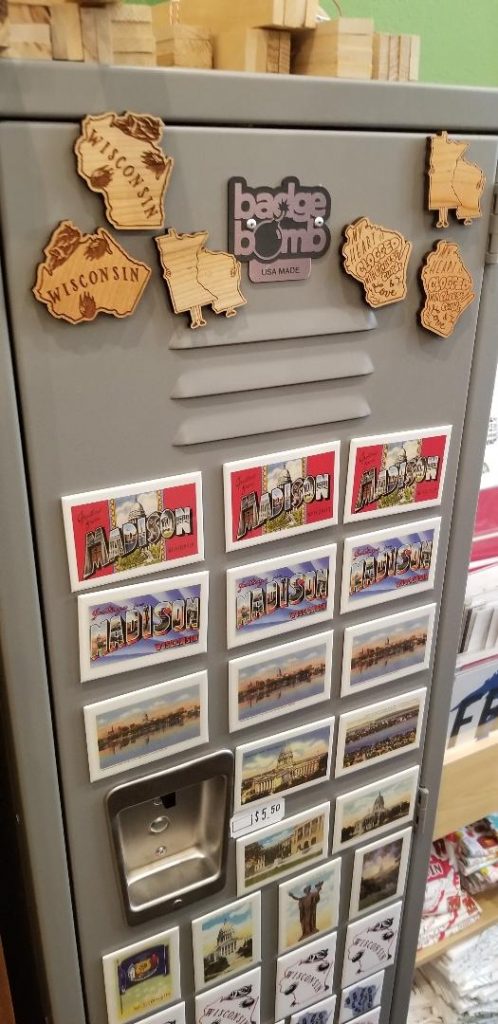 No matter the metal surface, the magnet button is a popular adornment. And why shouldn't it be? It's trendy, hip, dare we say…cute? Can we call a button cute? I think we just did. If you explored the magnet button, you likely noticed the various backs that are used to make magnets. Whether your particular button sizes uses a flat back or collet back, the result is the same. A handsome finished magnet back button (did the button just get an upgrade from cute to handsome? It sure did.)

Fear not the complexity of the backing! Please refer to the table below to see what kind of backing your button maker model may use. Tecre makes this easy – if you order your magnet buttons in the complete set, you will receive all the appropriate backings and pieces needed. If you have any questions regarding the magnet button, please email tecresalesteam@tecre.com or phone us at (920)922-9168.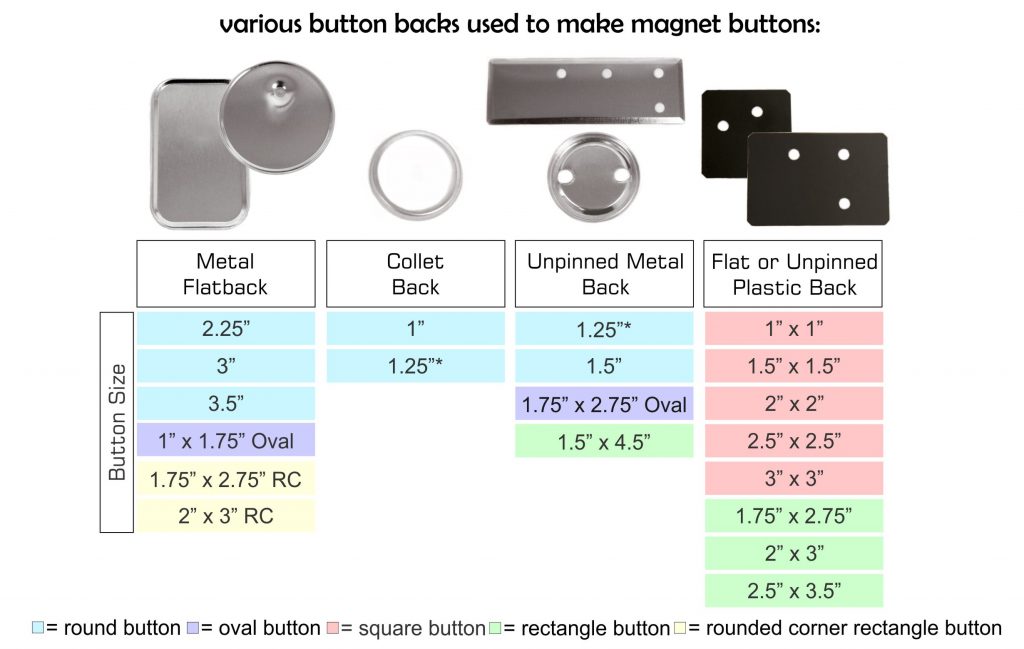 Sign up for Tecre's blogs to be sent directly to your email!