Because of the many manual button maker options available, we've become accustomed to people coming to us for help in finding a TECRE button maker. "Look for the black machine with the red handle," we would tell them. That was until we beheld a button maker from China with those very colors. It didn't work, and we knew it was time to help educate people how to spot a Tecre Button Maker and how to steer clear of cheap imitations.
First, consider your source. It's true that Tecre has many resellers who sell the Tecre Button Maker around the world. If unsure if someone is an official reseller, you may visit here for more information or contact us to verify.
But what about the unique situations? The steals found on ebay, etsy, or even garage sales? While we have had customers score button makers for mere dollars at garage sales, those occasions are quite rare! Most people selling a used button maker understand its value. Then there's the button makers found in the most unique places – the dark corners of an attic or a business supply room.
Whether you found a bargain online or a button maker surfaced from a very unlikely place, these tips will help you determine if it is indeed a Tecre Button Maker. Remember, black and red doesn't always give it away. Even some of Tecre's earliest button makers still out there pumping buttons are actually gray! So let's look beyond color.
The Tecre Button Maker always has patent stickers
Every button maker that leaves our facility, whether to a customer or a reseller, has patent labels. Obviously, there is the chance this can be removed, but most people leave the labels right on the button maker and in fact, our resellers are required to. You may check our website for specific patent numbers.
There is NO plastic on the Tecre Button Maker
None. Zilch. Nada. Not one ioda. If you see plastic, run far far away.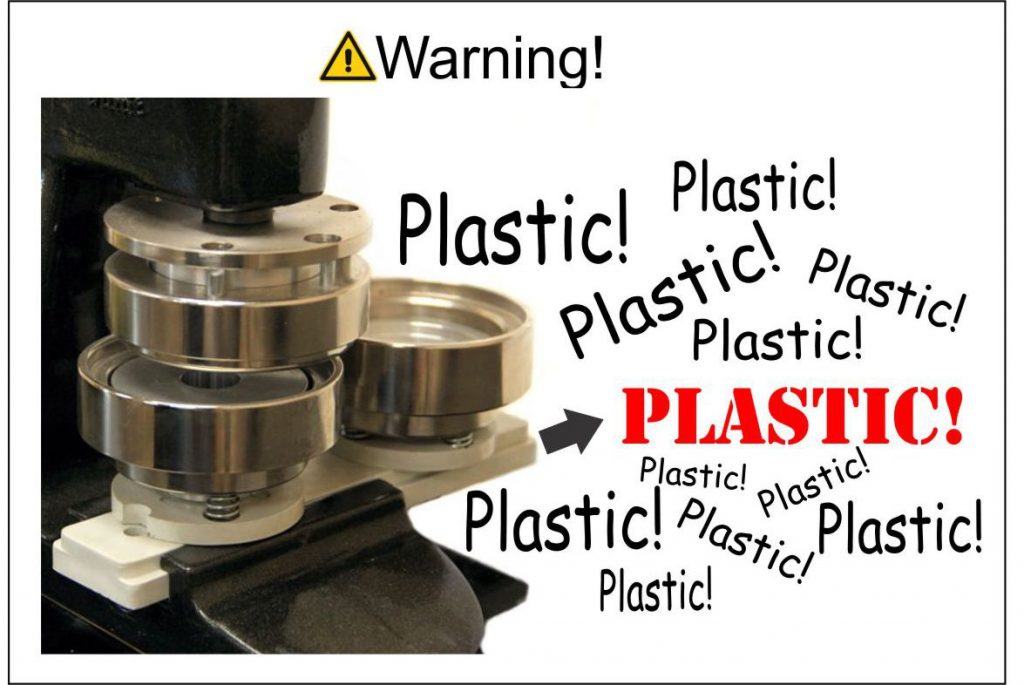 No Assembly Needed
What's scarier than a Steven King horror film? A button maker that needs to be assembled. Some button maker manufacturers require consumers to attach the handle, and others require consumers to even attach the dies. Tecre's button makers will arrive to your door fully assembled and ready for button making action. They require zero assembly. <insert sigh of relief here>
Location of Center Pin
If you want to get technical, get your keen eye to examine the button maker a bit further. A distinguishing, patented trait of the Tecre button maker is the location of the center pin. When this pin isn't centered, it interferes with your work area when loading parts into the machine. See an uncentered pin here: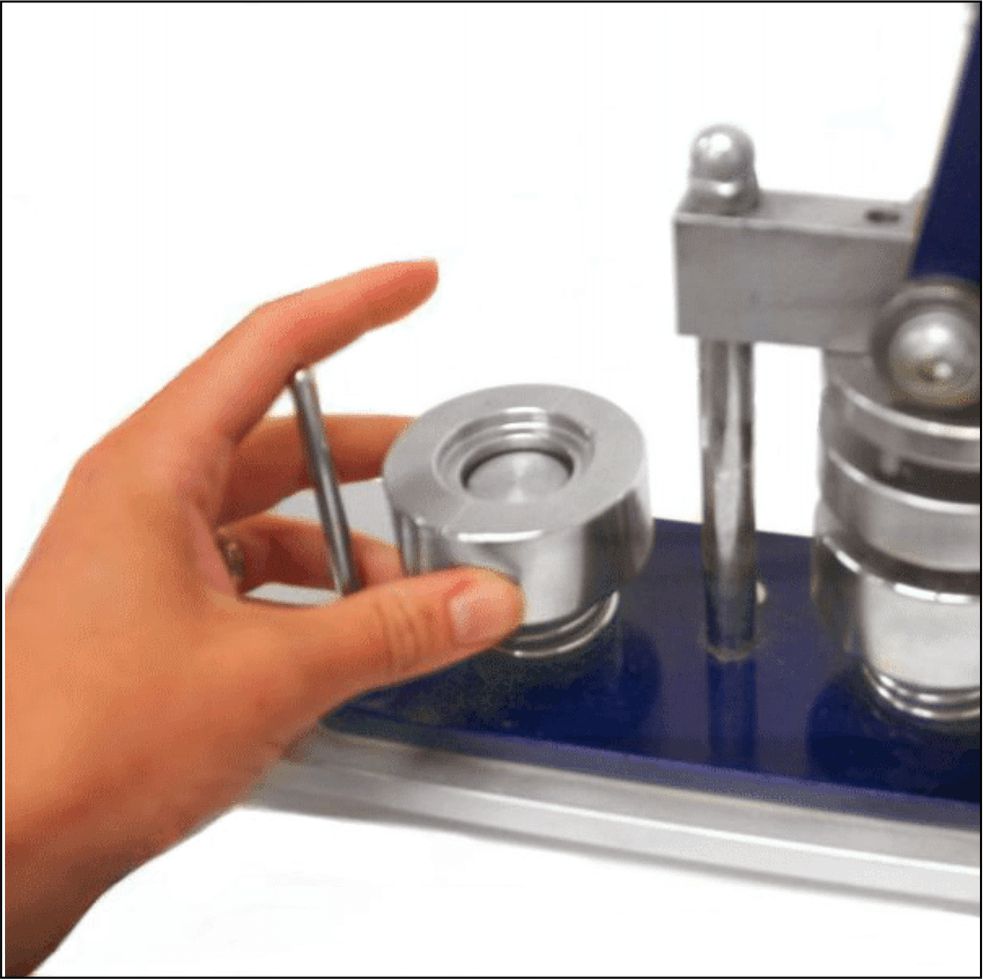 A few other traits may help distinguish the Tecre Button Maker such as the full descent of the handle and the hard stop when spinning the dies and they are fully aligned. Perhaps the most fool proof way to verify the authenticity is to send us a picture! We can be reached at tecresalesteam@tecre.com and are eager to help you identify a true Tecre Button Making Machine.
Sign up for Tecre's blogs to be sent directly to your email!