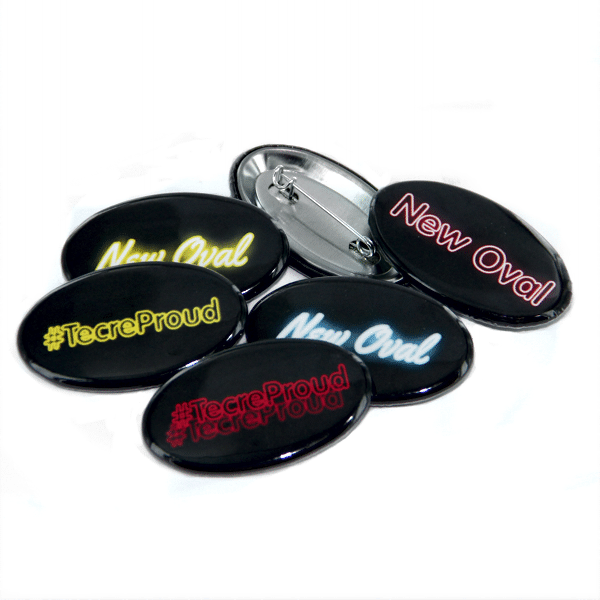 There's a new button in town.  While it may be smaller than what you are used to, this small button is already generating BIG interest.  What do we love about the new 1" x 1-3/4" oval button size?  Its untold story!  Since this size is new to the industry, introduced only by Tecre, the identity of the new small oval is yet to be determined.
What kind of markets will this new size reach?  Will it dominate the jewelry industry or find a niche in the political or advertising industry?  Will it rival its cousin, the 1-3/4" x 2-3/4" oval, in the name tag industry?  While its influence may be difficult to forecast, its lasting impression is not!
Call today for a complimentary sample!
Sign up for Tecre's blog updates to be sent directly to your email!