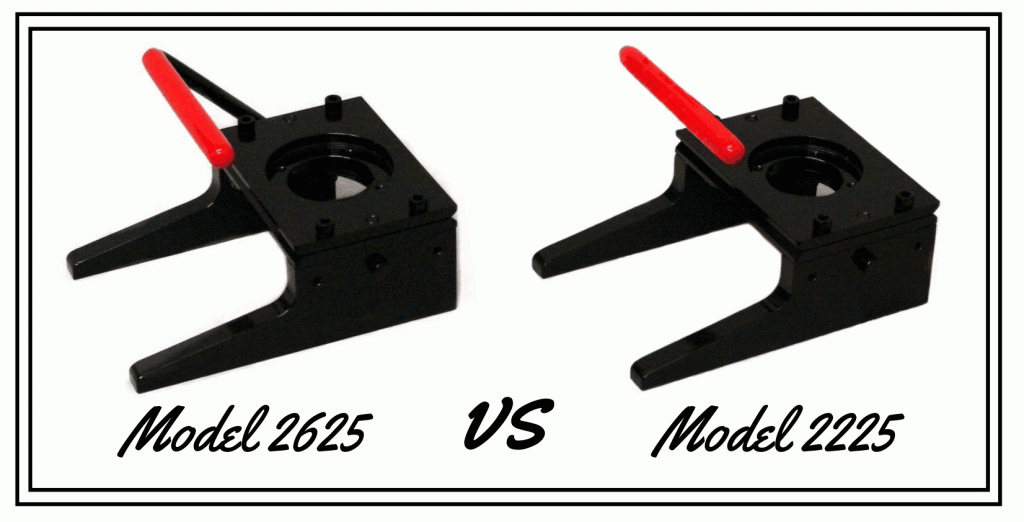 Tecre offers two graphic punch models to compliment the very popular Model 225 2-1/4" Button Maker. We would like to demonstrate the difference between these two cutters and help you on your way to choosing which is the best graphic punch to work for you.
The model number of Tecre's Graphic Punch reflects the size it cuts to. The Model 2625 Graphic Punch cuts to 2.625". The Model 2225 Graphic Punch cuts to 2.225" (we fully recognize this may be an "Ah-ha" moment for you). The need for the two different cut sizes depends on what type of paper you will be using in your button maker machine.
Most customers print their graphics on standard paper. As long as you stick to a paper that is around 28 lb. or lighter, the Model 2625 will work to fit your needs. This punch will cut the graphic to 2.625", allowing the paper to wrap around the button and crimp into the back of the button along with the mylar.
Now consider a thicker material. Consider folding something like a photograph around the button to crimp into the back. Photographic paper and material like card stock do not wrap well and can cause issues during the crimping process. The Model 2225 Graphic Punch, also called the "photo" punch, cuts graphics to 2.225". Your graphic will stop at the edge of the button but will still be encapsulated by the mylar which will wrap around and crimp fully into the back of the button. The smaller graphic size is barely noticeable on the face of the button. However, when the button is turned to its side, you can see the metal shell showing through in the area that the graphic did not cover.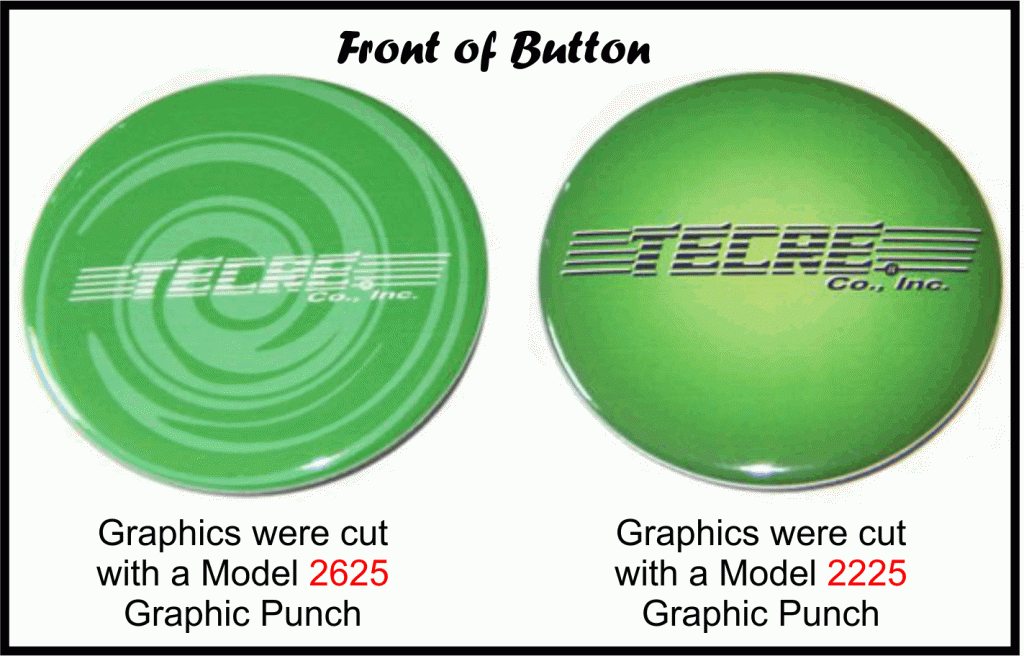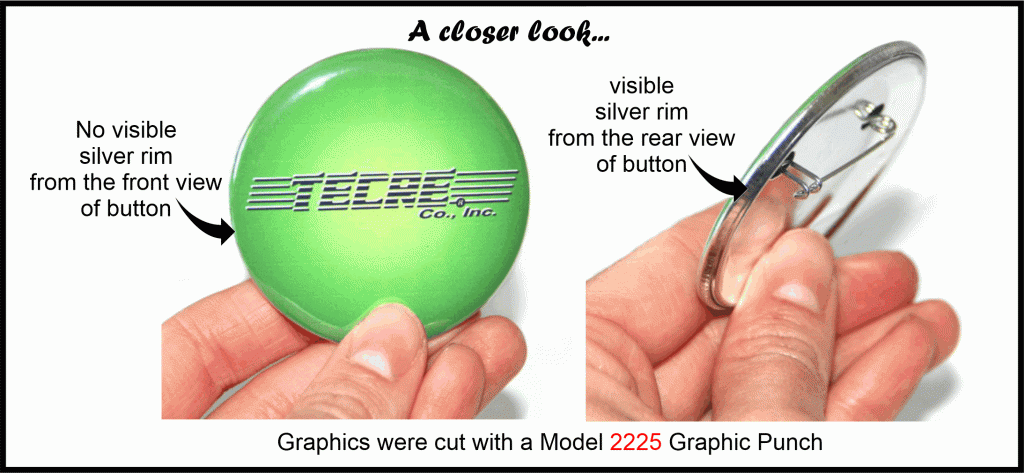 Most people may not notice this silver rim. However, to the trained eye of an established button maker, this rim may be evident. For those people, we have accent rings.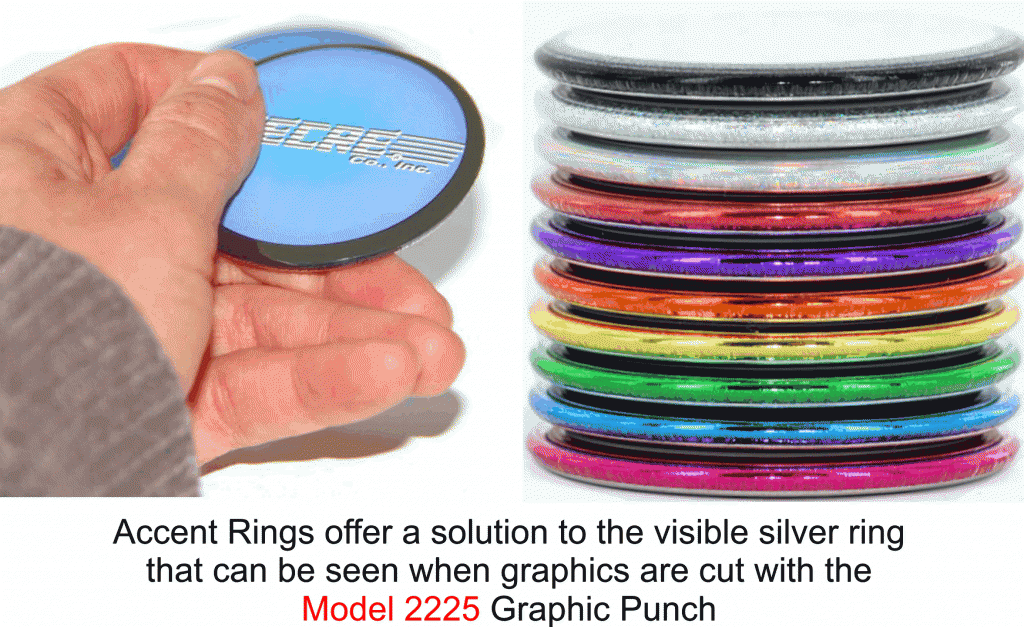 If you are like the majority of Tecre's customers who print their graphics and follow the paper thickness guidelines outlined here, then the model 2625 will work perfect to fit your needs.
If you like to stray from the pack, think outside the box, or experiment with buttons made from postcards, actual photographs and other thicker materials then you may want to consider the Model 2225 2-1/4″ Photo Graphic Punch to ensure a healthy-looking button crimp.
Please contact us if you have questions about these two models and which one would best suit your needs!
Sign up for Tecre's blog updates to be sent directly to your email!