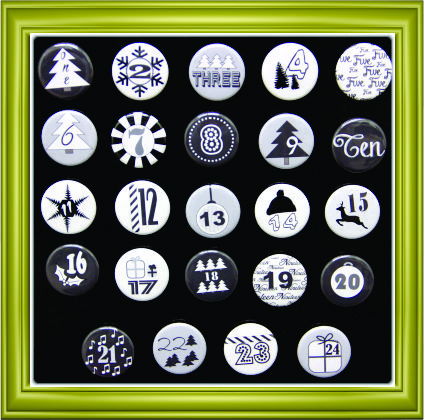 Download your own Christmas Countdown Calendar for 1-1/4″ buttons by clicking  HERE
With Christmas fast approaching, don't forget to include your Tecre button maker machine in the festivities! Whether you are working with a button machine large or small, round or otherwise, there are many ways to incorporate buttons into your holiday.  Sites such as Pinterest and Etsy can connect you to ample inspiration.  From button gift tags to ugly sweater adornments, personalized tie tacks, or even Christmas countdown calendars, unique ideas are as customary as Christmas fruitcake.
Looking for a different way to bring buttons into your holiday? Consider gifting a button making machine to a family member or friend.  It is the gift that not only keeps on giving all year long, but may provide for many years to come!  And who wouldn't prefer the gift of a potentially profitable business over the cliché Christmas neck tie?
Is it you that has been extra nice this year? Gift yourself a new Tecre button maker machine!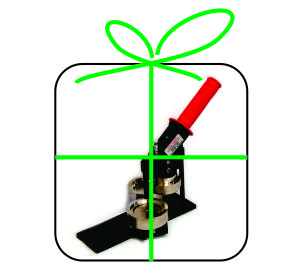 Sign up for Tecre's blog updates to be sent directly to your email!