Tecre's model 350 3-1/2" button maker machine is a true temptress.  While her large surface area makes it a very popular button size for photos (pay attention soccer moms), her most alluring trait is her ability to produce the enticing coaster button.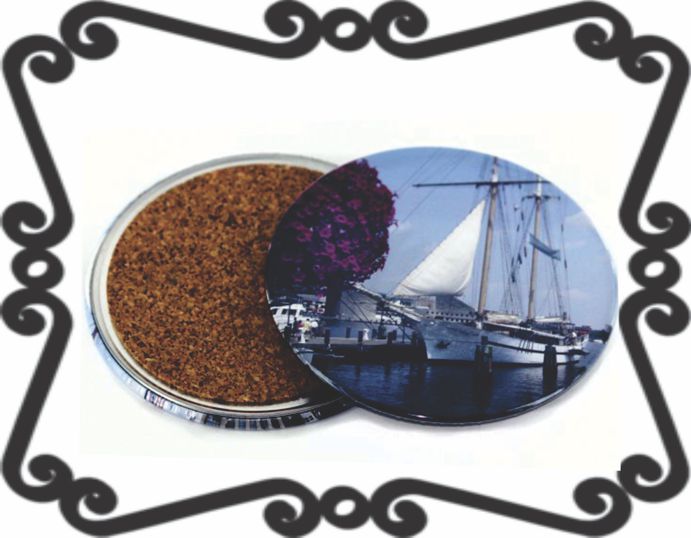 Offer to your customers either single personalized coasters or even coaster sets.  With price breaks starting at just about $0.30 per piece, it is a cost-effective way to expand your button line and generate interest.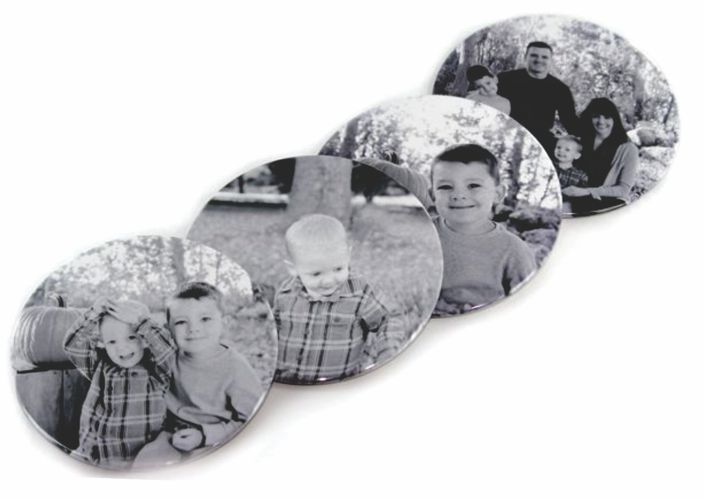 The coaster button requires a coaster adapter insert.  This will flatten the face of your button to allow it to support a beverage.  This insert can be purchased here for $57.00.  It is important for you to know whether you have a paper or a photo button making machine as it will affect which insert you should purchase.  If you need help determining which style button maker you have, feel free to call us at (920)922-9168.
The coaster insert should be placed into the upper die of the button maker machine, magnet side up.  As shown in the video below, you should feel this snap into place.  Be sure not to proceed until this is positioned correctly.  The button machine goes on to produce the button with the flat back.  Once the finished flat back button is removed, you may manually apply the adhesive cork.
A mini ejector rod comes with the insert to make for easy removal from the button maker machine after your coasters are completed.
Keep in mind this coaster button can only be produced with the dazzling model 350 3-1/2" Tecre button machine.  Will you be influenced her power to create the charming coaster button?
Sign up for Tecre's blog updates to be sent directly to your email!