How do you show your love and affection for your button?  Make it official by putting a ring on it!  Many people may not be aware of the alluring power of the mylar button accent ring. The rings are minimal in cost and maximal in effect.
How can you incorporate them? Try offering a button sample to your customer both with and without a complementing mylar ring. The button with the accent ring can be offered at a higher cost and is often the preferable product.  At only $0.06 per piece in the 2.25" size, the mylar ring is a not only a way to add to the overall appearance of your button, but a way to add to your profit margin as well.
Get your customer to commit and put a ring on it!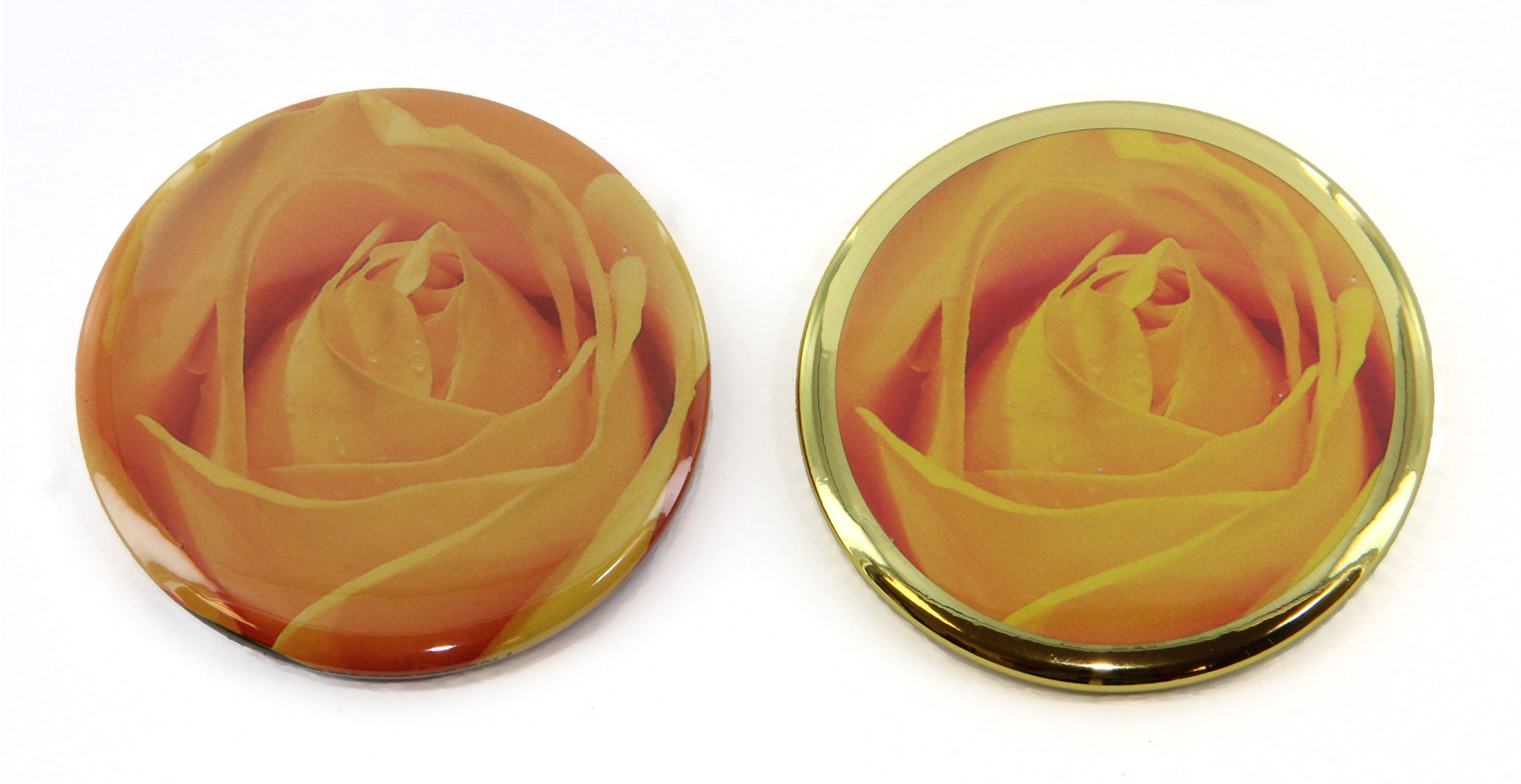 *These images have not been edited. The brightness is a direct result of the ring effect.