Tecre's Oval button has a new sister and if we do say so ourselves she is beautiful.  Like siblings often do, it shares some genetic traits one can only inherit in the Tecre family.  These traits include the coveted tight, smooth crimp around the edges and the elimination of the pin rattle.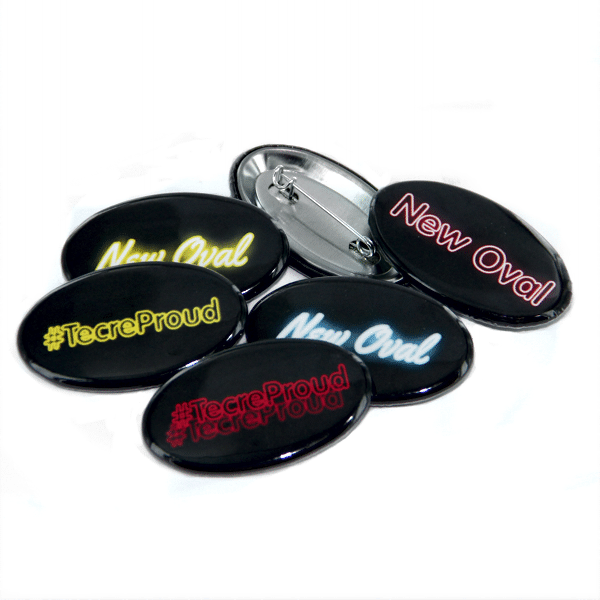 Her size is 1" x 1-3/4".  We couldn't be more proud of our new small oval, but we also know that although genes may run thick in Tecre blood, it is still in its infancy.  Just as all Tecre baby buttons do, she will grow to take on her own identity.
What kind of markets will the new oval reach?  Will she dominate the jewelry industry or find a niche in the political or advertising industry?  Will she rival her oval sister in the name tag industry?   Since it is the ONLY 1" x 1-3/4" oval size in existence, we may not be able to forecast her influence.  As we look forward to seeing the small oval's personality develop, we wonder what markets do your foresee it moving toward?
Sign up for Tecre's blog updates to be sent directly to your email!