If you are looking for the button with some real political prowess, the 2-1/4" size may be the perfect nominee.  It's everything you want in a candidate – reliable, admired, and handsome.  You are comfortable with and you know what to expect from this candidate.  But is there another button candidate that could be more "right"?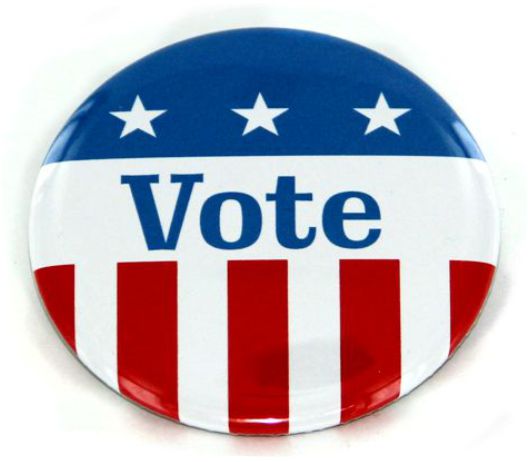 Is there a strong message associated with your political figure?   The larger round buttons such as a 3" or 3-1/2" will command attention and lend you a larger surface area to work with.

But what if you wanted to depart from the shoe-in candidates? Consider a curve-ball candidate such as a square button.  The 1" x 1" button proves you don't have to be big to make a big impact.  This size, which can display as a square or a diamond, grabs attention with its charm, making the 1" square a perfect third party candidate.  Another unique size is the 1" x 1-3/4" oval button, which is now available at Tecre.com.
Whether you are left or right, whether you tote the democratic donkey or republican elephant, whether you don blue or red, Tecre will provide you with over 27 button candidates to choose from. Which is your political button front runner?
Sign up for Tecre's blog updates to be sent directly to your email!