When comparing Tecre's manual button maker machine vs. electric button maker and determining which may be best-suited for your business, it is bound to be a knock-down drag out fight 'til the end.  Both these worthy opponents hail from America's heartland.  Both feature the same robust steel dies.  Both display remarkable ability to generate profit.  With each button making machine featuring so many encouraging qualities, it may be difficult to establish which one will earn its championship belt and reside in the center of your business.  To determine the victor, we must first examine these opponents' individual qualifications.
Let's start with Tecre's manual button maker machine.  This lightweight champ weighs in at only 11 lbs. but don't let its size fool you.  With a motivated operator, this unit can pound out up to 200 buttons per hour. It sets itself apart from other button making machines in the industry with its all metal construction and very easy two-step button making process.  It is also known for the unique to Tecre "zero scrap loss" engineering.  It is lightweight, portable, and requires very little physical force to operate.  But it's most attractive characteristic may just be its value.  Starting at only $275 for the button machine, most people earn their investment cost back in just a few small button orders.
In this epic showdown, the arena's button bookie would direct you to put your money on Tecre's manual button making machine if you are a button novice.  The manual button maker produces one size, allowing you to streamline your button production and determine which markets may be appropriate to move towards next.
Now let's up the ante and examine the contender, the heavyweight champion of the world, Tecre's electric button maker machine.   Weighing in at a brawny 65 lbs., this button machine is dependable, efficient, and has the capacity to produce up to 1,140 buttons per hour.  With an initial investment cost of $6,850 (without the dieset), the stakes are higher but its reward can be tenfold.
The electric button maker's high demand around the world is warranted by some pretty amazing characteristics.  For easy operation it features an adjustable speed control, its own parts counter, and a magnetic unloader arm to self-remove the button from the button making machine.  It also offers on/off control to the operator through a foot pedal, which will leave hands free for easy loading of the button making supplies.  But perhaps its most sought-after trait is its unique ability to produce a variety of sizes with interchangeable diesets.  Below is a chart that demonstrates what sizes Tecre's two electric button machines models are capable of producing: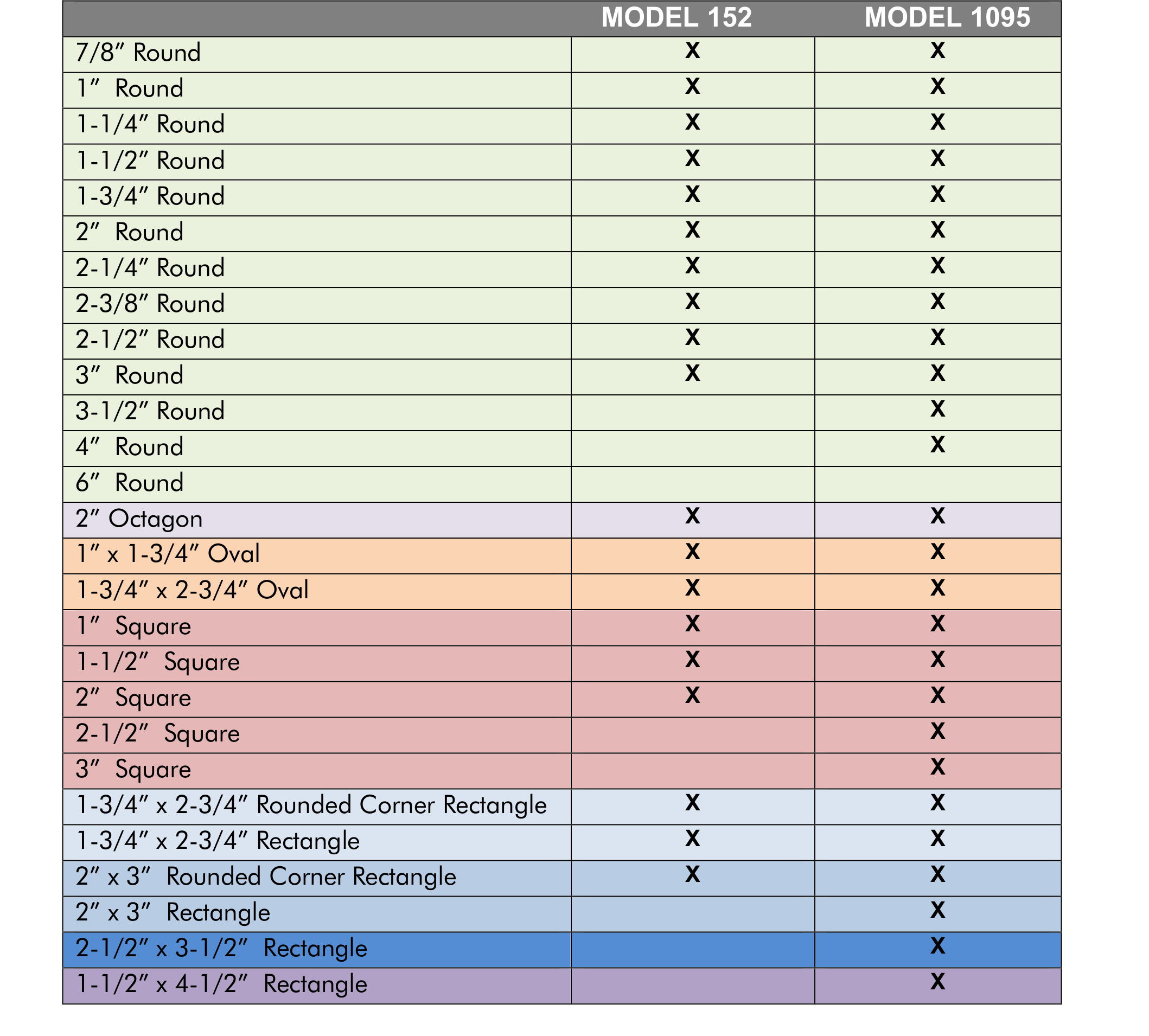 It is worth noting that each of these competitors also come with the Tecre guarantee that each unit is inspected and tested at the factory after it is assembled.  Whether it is the manual or the electric button machine model, Tecre will service it for the life of the button maker which if it is cared for properly, will be FOREVER!  Even customers that upgrade their button equipment from the manual button makers to the electric often keep their manual button machines and continue to use them.
In taking these two adversaries' credentials into consideration, one may conclude that perhaps the manual button maker machine and electric button machine are not rivals at all!  Putting all jabs, upper cuts, and kidney punches aside, you are left with the conclusion that these button makers are two very worthy candidates, both boasting a unique set of benefits for your business.  It is up to your discretion to determine if you will "knockout" the competition with Tecre's manual or electric button maker machine.
Sign up for Tecre's blog updates to be sent directly to your email!